Residential & Commercial Pest Control Service
Serving Albany, Schenectady & Saratoga
24/7 Exterminator and Pest Control
Call 518-GOT-BUGS to schedule your free pest inspection and quote.
Residential & Commercial Exterminator Service
CONTACT FAMILY PEST CONTROL TODAY!
Is your home or office infested with pests? Do you know if bed bugs have taken over your furniture? Defend your home with help from Family Pest Solutions.
Family Pest Solutions is an earth-friendly, green company. The Family Pest Solutions team removes pests as safely and humanely as possible. Call us today to learn how you can live pest free. Family Pest Solutions is your local home and commercial exterminator service.

Residential Pest Control in Albany NY
Family Pest Solutions is a Full Service Pest Control company offering residential pest control and commercial pest control for the Albany, Clifton Park, and Schenectady, NY area. Family Pest Solutions' customized service offerings include emergency pest control service, one time treatments and a continuous scheduled maintenance program. Family Pest Solutions promises to protect you, your family, home and business by offering great customer service and a solution for a pest free environment.
Home Exclusion Service Albany NY
Family Pest Solutions knows that the best way to stop a pest problem is to prevent them from getting inside to begin with. Home Exclusion is a custom-designed, real solution from the sub-basement to the roof that is based on your home's needs. Family Pest Solutions will work with contractors as your home or business is being built or during any phase of construction. Prevention by design involves building a structure specifically to prevent pests from gaining entry.
Rodent Control Company Albany NY
Family Pest Solutions is your trusted exterminator and pest control company in Albany, NY. Family Pest Solutions offers residential pest control and commercial pest control services. You can be free from carpenter ants, bed bugs, cockroaches, cluster flies, flies, termites, powder post beetles, mosquitoes, ticks, rodents and more. Let our family protect yours!
Contact us today for a free inspection and 10% off your initial service call
PEST CONTROL SCHENECTADY NY
Are you hearing noises coming from your walls? Do you or your family have bites covering your arms and legs? Does your business need to be thoroughly checked for pests? Family Pest Solutions provides:
Residential Pest Control Services: We'll eliminate unwanted bugs from your home. Also offering seasonal maintenance services to keep your house pest-free.
Commercial Pest Control Services-Keep your business and employees safe with scheduled pest inspections and seasonal maintenance. Keep those pesky ants, and flies off your premises.
Bedbugs: Inspection, Detection, Eradication and Elimination. Schedule preventive maintenance services to help prevent future infestations in your home, office or hotel.
Family Pest Solutions offers same-day and emergency services. Hire a professional to deal with your pest or wildlife problem. Dial 518-GOT-BUGS to send an Family Pest Solutions service technician to your home or office for immediate service.
PEST CONTROL EXTERMINATOR ALBANY NY
Family Pest Solutions opened for business in Schenectady, NY in 2017, serving the greater Albany NY area. Family Pest Solutions is family-owned & operated, and licensed and insured. You can trust Family Pest Solutions:
Rated Top Pros on Thumbtack 2 years in a row
A+ Member of the Better Business Bureau
Member of the Capital Region Chamber of Commerce
Member of the Saratoga County Chamber of Commerce
Family Pest Solutions hopes to keep growing our team for years to come. Call 518-GOT-BUGS today to learn more about our high-quality pest control services for home and business owners in Albany, Schenectady and Saratoga areas.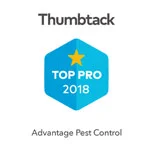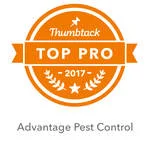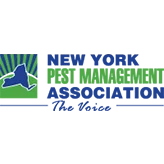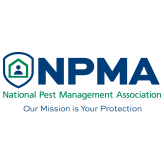 Albany and Schenectady Pest Control:  518-280-9070 
Saratoga Pest Control:  
518-GOT-BUGS